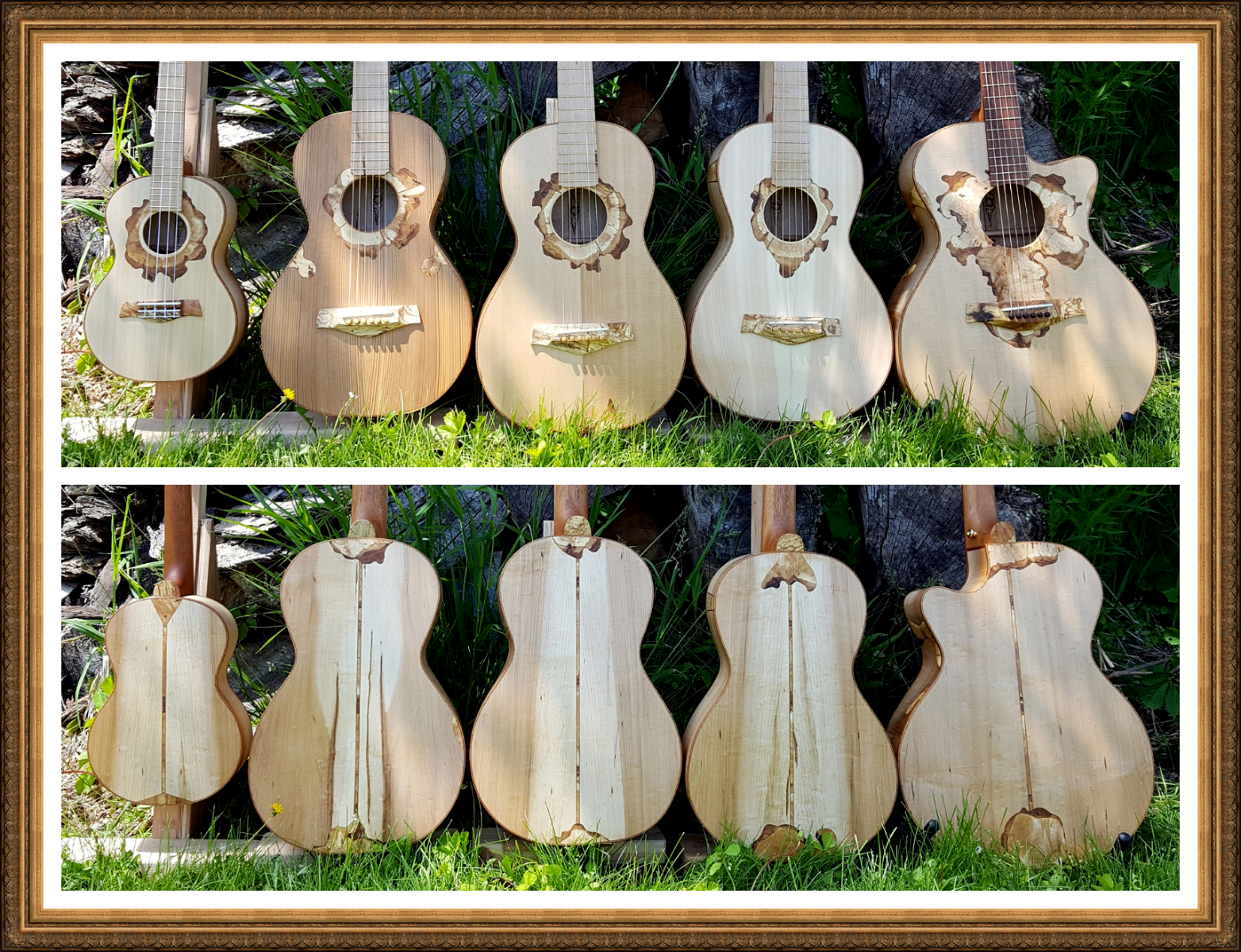 Epic Maple Burl Series: Completed June . 12 .2018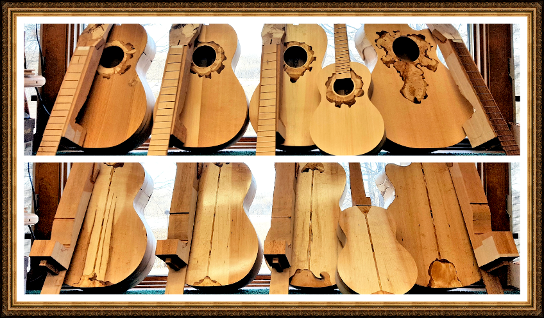 Epic Maple Burl Series In-Progress: Winter 2018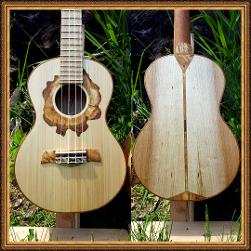 EMB No. 4 of 5 Red Pine Top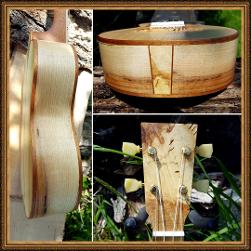 Post-Show Sales
The Epic Maple Burl Series has now appearing in two of my local Fine Art Festivals this Summer. Art Stock - July 14&15 & The Victoria Fine Art Fair - August 11. At this time, all five instruments are now available for sale for the following Post-Show prices. Parlor guitars $4,800 each. Small Jumbo with LR Baggs SL Anthem Pickup $5,200. lowG Tenor Ukulele $1,200. To purchase, kindly go to my website Store page and securely check out using PayPal.
2018COMPLETE!
Strings of Joy No.2
The Epic Maple Burl Series of Five
Wood Sculpture You Play. This Series is created with the emphasis on WOOD. I like to believe these string instruments grew out of an enchanted maple tree. The Epic Maple Burl Series returns to traditional sculptural guitar forms, then fearlessly pushes the natural wood product idea clean off the deep end. Over-the-Top Burl rosettes, bridges, heels, tails, sides and zippers. Because I can, while asking the question what is the effect of this excess on the traditional guitar voice. Emil Ernebro, world class finger-style guitar player answers the question from Gothenburg Park, Sweden. Click youtube link above. Just Wow!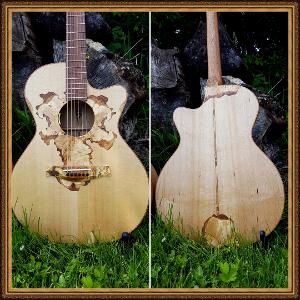 EMB No. 5 of 5 Sitka Spruce Top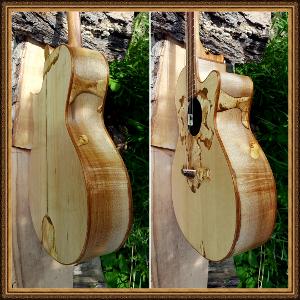 Small Jumbo Venetian Cut-Away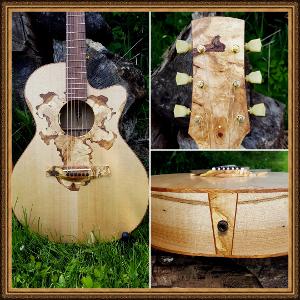 LR Braggs SL Anthem Pickup
EMB No.3/5 Sound Check by World Class Finger-style Player Emil Ernebro
This is my 15 minute, rather chatty "Friends & Family" movie version of Emil's concert in Gothenburg Park. Published here for that short list of folks that graciously and willingly indulge me in such matters :) Thank you my peeps!
Three Epic Maple Burl Parlor Guitars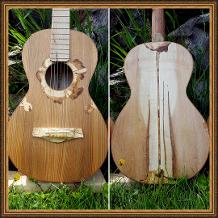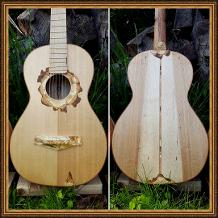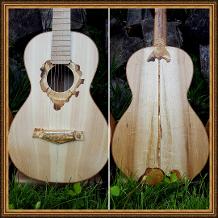 EMB No.3 of 5 Red Pine Top