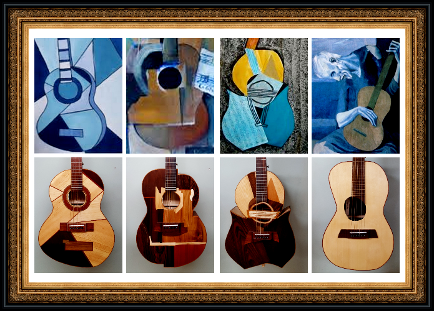 2017:The Cubist Series of Four
Wood Sculpture You Play. Emphasis on SCULPTURE. This Series is a Sculptors study of Non-Traditional String Instrument Forms and the Traditional Instrument Voice.
As a result, I have ceased describing the Voice of an instrument with the typical superlatives. Believing those traditional tone conversations, too linguistically subjective to have any real objective meaning in my shop. Rather, I prefer to talk about Traditional vs Non-Traditional Voice & Tone. Appreciating each and every Instrument as one of a kind. Each one singing with it's own Voice. Each one projecting it's own Tone. Each one completely and authentically Unique. There is no choice in the matter.
Confident, The Old Guitarist's guitar sounds EXACTLY as it should and must.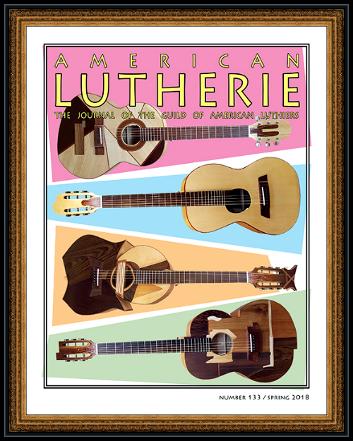 Featured on the cover of American Lutherie No.133 Spring 2018 issue
For a Voice comparison of each Cubist guitar, click the YouTube link. You will see me playin", in sequence, the same fabulous "Victoria Guitar Shop Diddy" :)
If you are interested to see more SOUND CHECK videos; click the box below. Eight additional full length sound check videos are posted for the guitars currently in stock and ready For Sale.