STRINGS of JOY No.1: The Cubist Series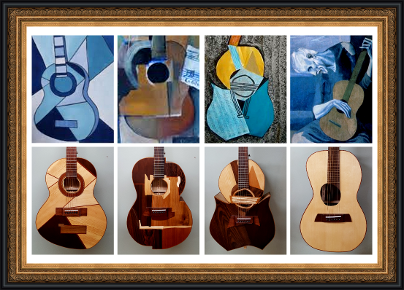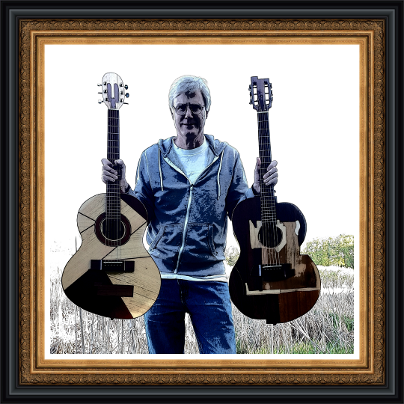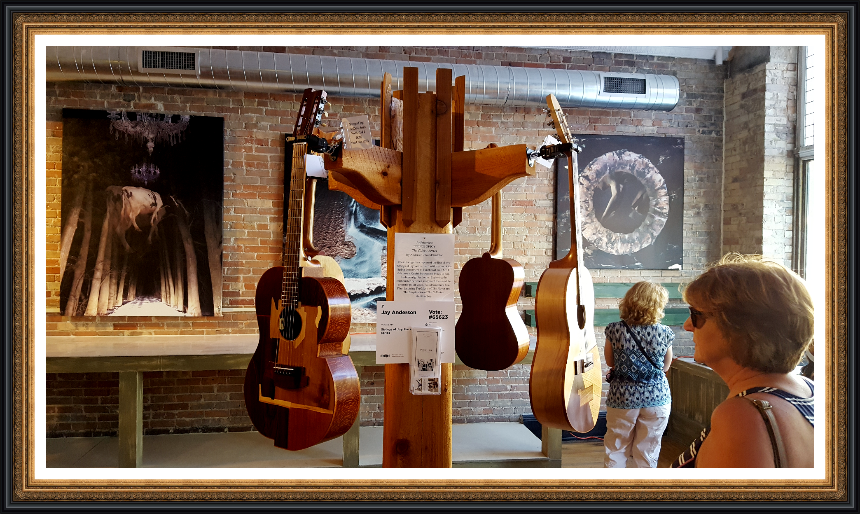 Current Work: emphasis on "WOOD"
STRINGS OF JOY No.2: the epic maple burl series of five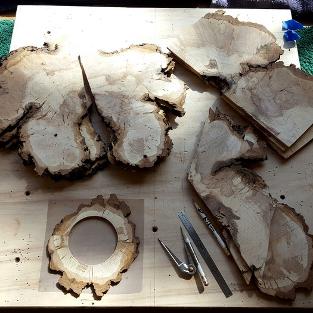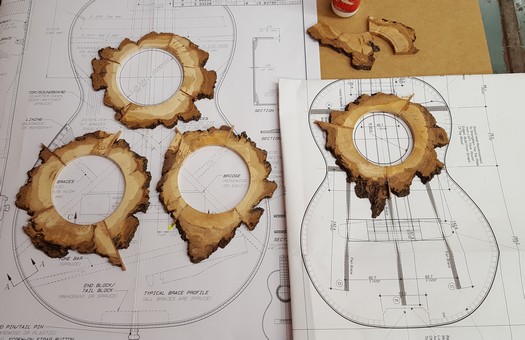 About Jwa Guitars
Est. 2003
In 2015, after 12 years of custom commission work, I stopped taking orders. Vested with my B.F.A in Studio Art, I returned to the creative joy of my youth and began once again; creating Art for Art sake. I set out to create Wood Sculpture You Play with a view of the traditional string instrument as Functional Fine Art. The initial plan was to "push" the idea of traditional guitar forms. The result is my Strings of Joy No.1: the Cubist guitar series. Four instruments inspired by Cubist guitar images. Including Picasso's Blue Guitar and the guitar illustrated in his iconic The Old Guitarist painting. Wood SCULPTURE You Play with the emphasis on Sculpture. An exercise that explores the relationship between non-traditional guitar forms and the acoustic guitar voice.
I am currently investigating the other half of the WOOD Sculpture You Play equation. In this case, with the emphasis on Wood. This series of five includes three vintage parlor guitars, a tenor ukulele and a small jumbo cut-away. In this study, I return to traditional forms, bracing and tonewood. Now determined to "push" the idea of string instruments made from a natural God given product called wood. Hard Sugar Maple from my backyard in particular. No high gloss, reflective, wood concealing finishes. I want these instruments to look like they fell out of a tree. Maple tree fruit. Strings of Joy No.2: the epic maple burl series.
As always and similar to the first & finest Italian Violins, ALL of my Instrument Ribs (shapes/geometry) are intentionally Asymmetric. Irregular, Organic, Imperfect, Natural, Fertile, Beautiful Curves to which the tops and backs must comply. Why; because there is no Bi-Lateral Symmetry to be found in Nature. Speaking only for myself, perfect symmetry is an impossible, futile, pointless, joy-stealing, lifeless, sterile, pursuit. I let go of most things perfect, years ago. Follow my progress on my website JwaGuitars.com Blog page or Instagram @JwaGuitars. In the meantime, take a deep breath and smile. These are, Built For Joy.

JwaGuitars
Inspiring The Music of The Player and The Imagination of The Collector